Volunteer at AWARE, Inc.
AWARE's volunteers are priceless! We would be unable to provide the highest level of service and dedication to clients without the valuable support from community volunteers. Volunteers have annually provided an excess of 2,500 hours of time to AWARE and for that we THANK YOU! We would love for you to join our team of volunteers and community givers. Here are just a few ways to help support survivors of domestic and sexual violence within the Jackson community. Please note that many of our volunteer opportunities require AWARE's 40 Hour Advocacy Training, which is a 40-hour immersion in empowerment philosophy, domestic and sexual violence awareness, and service-provider skills. Volunteers at this level also must consent to a criminal background check.
Enrollment Packet
If you are interested in volunteering with AWARE, please complete the Volunteer Enrollment Packet and submit via fax to (517) 990-6769. Please provide 2 copies of your Michigan driver's license as well. We thank you for your interest in volunteering and look forward to speaking with you soon!
Training Schedule
AWARE's 40-hour volunteer Advocacy Training takes place once every two months. The next training dates are available on AWARE's calendar located under the EVENTS tab. If you have any further questions regarding this training or would like to enroll please contact Karis Tripp at (517)783-1638 Ext. 143 or email ktripp@awareshelter.org for more information. This training is offered to any interested parties within the community free of charge.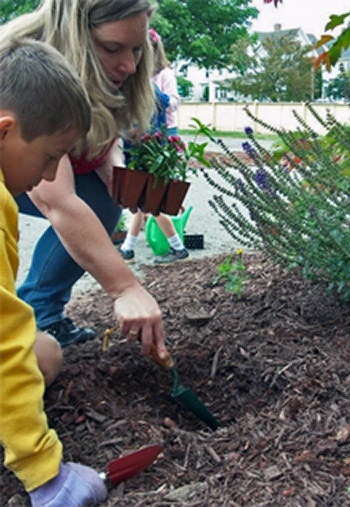 ---
Current Opportunities
Client Contact (Advocacy Training Required)
24-hour Crisis Line
SANE Advocacy
Preparing Meals/Menu planning (in shelter)
Client Transportation, etc.
DV/SA Prevention Educators (presenter for local schools)
Organize a Speakers Bureau
Babysitting (during workshops, counseling, in shelter)
Tutoring
Volunteer Victim Advocate (Advocacy Training Required)
Under the supervision of the Prosecuting Attorney, Chief Assistant Prosecuting Attorney, Chief of Administrative Services, and Victims' Rights Coordinator, the advocate will perform varied secretarial and advocate assistance.
The advocate will assist the Prosecuting Attorney's Office by working with the Assistant Prosecuting Attorney assigned to the Domestic Violence Court. The Advocate will build public awareness of how the criminal justice system works; facilitate open communication between the Prosecutor's Office and victims. The advocate will assist the Assistant Prosecuting Attorney with coordinating meetings with the victims, sit with the victim during court proceedings, and check on subpoena service. The advocate will also make contact with the victims and ask them follow up questions regarding the incident. The advocate will assist in making photo copies, pulling files, answering phones, and entering victim information into the computer system.
The advocate will have access to all of the necessary computer programs. The advocate will have basic phone and computer skills. The student advocate must have a minimum GPA of 2.5. The student advocate must have completed his/her first year college.
Non-Client Contact (No Training Required)
Donations
Monetary
Needed items
Non-perishable food drives
Organizing fundraisers
Events
Contacting event sponsors
Collect auction items
Assist during events
Annual fundraiser
In Office
Filing
Coordinate mass mailings
Clean/Organize pantry
Facilities
Painting
Yard work
Light maintenance