9th Annual Volunteer and Donor Recognition Luncheon
April 10 @ 12:00 pm

-

1:00 pm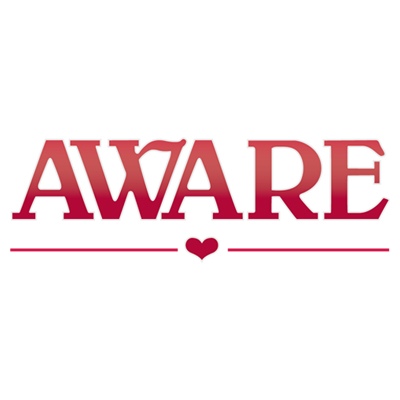 9th Annual Volunteer and Donor Recognition Luncheon
Featuring guest speaker John Willis
April 10th, 2019 from 12:00 pm to 1:00 pm
The Hub Teen Center
1825 Spring Arbor Rd.
Honoring corporate sponsor Consumers Energy and individual volunteers Lisa Fairbanks and Andrea Rumler.
The luncheon is open to the general public at no cost and provides an opportunity to learn about the services of AWARE Inc., and to meet staff and board members.
The luncheon will be held Wednesday, April 10th, 2019 from 12:00 p.m. to 1:00 p.m. at the HUB located at 1825 Spring Arbor Road. The celebration includes guest speaker John Willis – from the City of Jackson. Lunch will be provided by Oak Tree-The Catering Company.
AWARE, Inc. offers 24-hour crisis and referral services, temporary shelter, housing advocacy, counseling support, public awareness and community education, legal advocacy, and supervised visitation and safe exchange services to survivors of domestic and sexual violence and their children.
AWARE thanks the Jackson community for their continued support of its mission to eliminate domestic and sexual violence while promoting social change and empowering survivors by offering free shelter and services. AWARE is a 501 (c) 3 nonprofit organization and a United Way partner.
---
Guest Speaker John Willis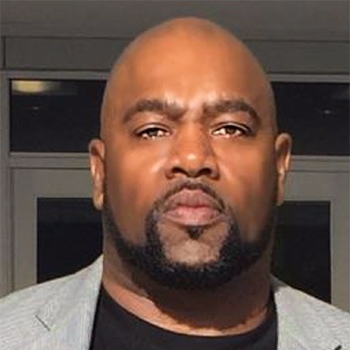 John Willis is the Director of the Martin Luther King Community Center and Neighborhood Outreach for the City of Jackson, Michigan. He is also the former Head Men's Basketball Coach at Jackson College. For past 20 years he has been an active community leader in developing programs for youth, and mentoring young people. As a professional he travels speaking to communities on a variety of issues concerning youth in urban areas and educating inner cities. Most recently he was the featured speaker at the African-American Male Summit held at Jackson Community College.
He has received numerous community awards for his service and guidance to young people, receiving most recently the NAACP Community Service Award, the Negro Professional Business Women's Community Service award, and the M.L. King Citizenship Award for his work in the Jackson community. In 2019, he received the Al Cotton Award given to an individual who has made significant contributions to the Jackson-area sporting community and made Jackson "a better place to play.
He holds a Bachelor's Degree in Business Administration from the University of Phoenix. He also serves on many community boards and continues to provide youth services and opportunities for disadvantaged young people in our community. He and his lovely wife, Mary, have been happily married for 32 years, and are the proud parents of 10 children (7 boys and 3 girls).
---
Consumers Energy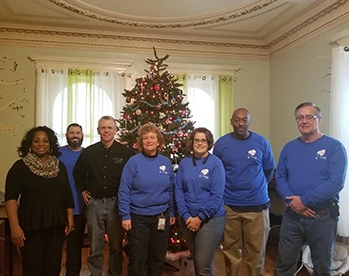 AWARE would like to acknowledge The Consumers Energy Foundation, for their constant support of AWARE throughout the years. When team members volunteer as a group, the Consumers Energy Foundation donates $250 in Caring for Community grants to qualifying nonprofits. Consumers Energy has allowed us to have a booth at both the downtown and the Parnell offices to attract employee volunteers resulting in numerous projects that otherwise, may not have been able to be completed.
Consumers volunteers have brought joy to the families of AWARE by decorating the shelters Christmas tree and installing blinds during the holiday season. When volunteers were needed for community events they stepped up to the plate and assisted. They also brightened up the environment for our families by painting multiple rooms at AWARE's emergency shelter and meeting rooms.
Sometimes it's the small things that count just as much. Numerous employees have donated food, clothes, and toys on multiple occasions. These items help us run our day to day operations and bring smiles to our little ones that come to stay with us.
One of the largest projects consisted of updating the shelters lighting with LED Energy efficient lights and installing a new energy efficient water heater, which saves us money on our monthly expenses.
It's not just the employees that have helped us, but their very energetic and dedicated group of interns too! In the past they have volunteered time to clean and organize AWARE's attic and pantry making it look magnificent, allowing staff to spend more time with the clients.
The Consumers Energy Group employees are not afraid to get their hands dirty either! Volunteers have helped to clean and beautify the grounds of AWARE. This work helps to make our shelter warm and inviting for many of the survivors and their families who come to stay with us during their time of healing and transition.
Once again please join us in thanking Consumers Energy for holding the key to making a difference. Without their help, AWARE would not be able to do many of the things we provide to the community.
---
Lisa Fairbanks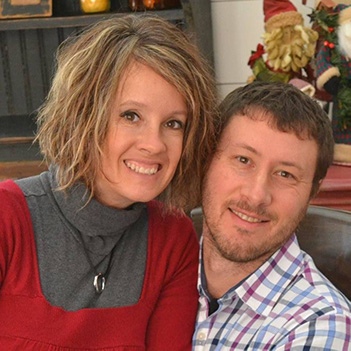 In January of last year, Lisa completed 40 hours of domestic violence and sexual assault training and has a bachelor's degree in Psychology. After completion of training she committed herself to 1,558 on call hours and responded to 10 sexual assault crisis calls, spending many hours supporting, encouraging and providing resources to survivors. Lisa is married to her husband Rich, of 29 years and together they have two children, Kellie and Craig. Lisa, in her very little spare time, loves to spend time with family on their farm, cooking, baking, quilting, and gardening. Lisa also volunteers actively at the Interfaith Shelter.
Lisa is a genuine and compassionate person and is always willing to help whenever she can. Lisa is a true asset to the AWARE team, and we look forward to continuing working with her for many years to come!
---
Andrea Rumler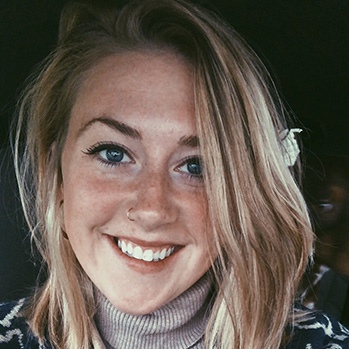 Andrea Rumler has completed 40 hours of domestic violence and sexual assault training along with completing 161 internship hours for Siena Heights Graduate program all while studying Clinical Mental Health Counseling. Some of Andreas duties consist of working directly with survivors through individual counseling sessions and on call crisis response.
One of Andreas passions is to combine holistic healing with her counseling career. This has led her to create our very own yoga class right here at AWARE for our survivors. In her free time Andrea enjoys reading, journaling, exercising, playing with her dog, traveling, and fun times with friends and family. Andrea is very passionate about helping survivors of domestic violence and sexual assault and brings great energy and inspiration to Aware.
---
Ongoing Events
SA Group
Free group support for those who have experienced sexual assault. Please call Valerie at 517-783-1638 Ext. 133 to sign up.
DV Group
Thursdays
1:30-3 pm
Free group support for those who have experienced domestic violence. Please
contact us
for more information.
Kids' Club
Free and Confidential support for any child between 6-12 whose parents have experienced domestic violence. Please call Karis at 517-783-1638 Ext. 143 for dates and times.

---
---